We're going to be trying something new here at Apollo's Cred. On a semi-regular basis, we'll be offering music to download, absolutely free. The goal is both to help unsigned bands get their music heard, and to introduce people to some good new music. This is our inaugural Apollo's Download post, and we hope you enjoy it.
Please welcome Millerton, New York's Take One Car. The group is a five-piece rock outfit that just released an album,
When the Ceiling Meets the Floor
, on May 28.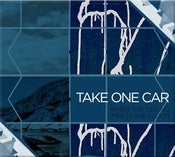 We have here the exclusive
free
download of that album, courtesy of vocalist/guitarist Tyler Irish. This same album retails for $9.99 on iTunes. You can download it for free here. So check it out and feel free to spread the word.
The album has a heavy, guitar-oriented vibe, while Irish's voice ranges from vulnerable to aggressive. We recommend track six, "The Menagerie," for a good taste of what the band's up to on this record.
Download the full album here. (Megaupload, 90 MB)
Also, check the band out takeonecar.com or on
MySpace
.